THIS MONTH IN VERIMDER
A NON-GOVERNMENTAL ORGANISATION: VERIMDER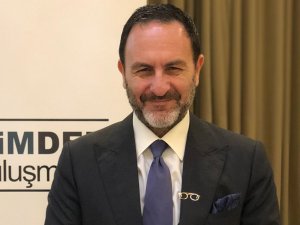 04 June 2018 Monday 15:32
MESSAGE FROM THE CHIEF EXECUTIVE OFFICER OF VERIMDER PROF. DR. EMRE ALKİN
We shouldn't see the energy efficiency as a trend related to 21st Century. According to the research by International Energy Agency at the beginning of this century, there is a high possibility of facing a serious problem when we get to 2030 because of the energy demand by developing countries.
There is also a possibility of facing serious problems not just about food but also energy sources because of the increase in sources arithmetical and human population geometrical. Therefore, we can understand that we may have wars for fosil fuels and alternative energy sources along with the water wars. Of course it is not beneficial for us to evaluate the point arrived in terms of economics.
There is another fact that the actions related to energy efficiency done by units independent of each other and that's why there is a coordination problem between them. In these actions there are striking numbers and a big loss of economic value. These numbers also reveal the incomes of the powers who blocks the actions in this regard.
Those reasons above encourage us to establish VERİMDER. Our first duty is to talk and argue about the right solutions for energy efficiency, to share them with public opinion. Our second duty is to design the right financial model to present business world and citizens with rational costs of those solutions.
The first duty of non-governmental organizations is determine the necessary standards for its members behaving within the limits of moral, then inform the public about these standards and work on those actions to be implemented. This means that VERİMDER will be and work close to public, academy, public institutions and private sector.
I wish our association will be successful in this important duty. I wish success to public and our partners.
Best Regards,
Prof. Dr. Emre ALKİN, Chief Executive Officer of VERİMDER
All rights reserved. Can not be used without permission and referral
Web Site Design
You can follow the activities, services and current news of our association from Social Media.