THIS MONTH IN VERIMDER
PROF. DR. EMRE ALKİN: ''%85 OF BUILDINGS ARE NOT APPROPRIATE FOR ENERGY EFFICIENCY''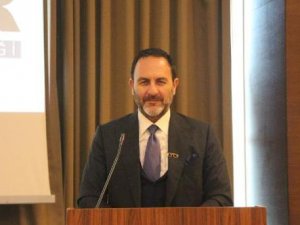 16 July 2018 Monday 16:31
Energy Efficiency in Buildings Association – VERİMDER declared mobilization on energy efficiency and energy saving in Turkey. VERİMDER organizes ''Anadolu Meetings'' to disseminate energy efficiency which is one of the most important subjects of our count
VERİMDER STARTED ENERGY MOBILIZATION IN TURKEY WITH ANADOLU MEETINGS
VERİMDER raised awareness of the public opinion about new solutions that public can use with financing method along with the importance of energy saving.
Prof. Dr. Emre Alkin, Chief Executive Officer of VERİMDER said that they make these Anadolu Meetings widespread by visiting all parts of Turkey and ''We are going to talk about the importance of energy efficiency to provide a greener world for next generations and prevent from global warming.

Energy Efficiency in Buildings Association – VERİMDER started its workings on raising the awareness of public opinion about energy efficiency and energy saving which is one of the main agenda topics of the world. VERİMDER started its meetings about energy efficiency, energy saving and heat insulation. VERİMDER aims providing information flow and coordination between public institutions working on consumer rights and responsibilities, bureaucracy, universities, media, construction and energy sectors.

All rights reserved. Can not be used without permission and referral
Web Site Design
You can follow the activities, services and current news of our association from Social Media.